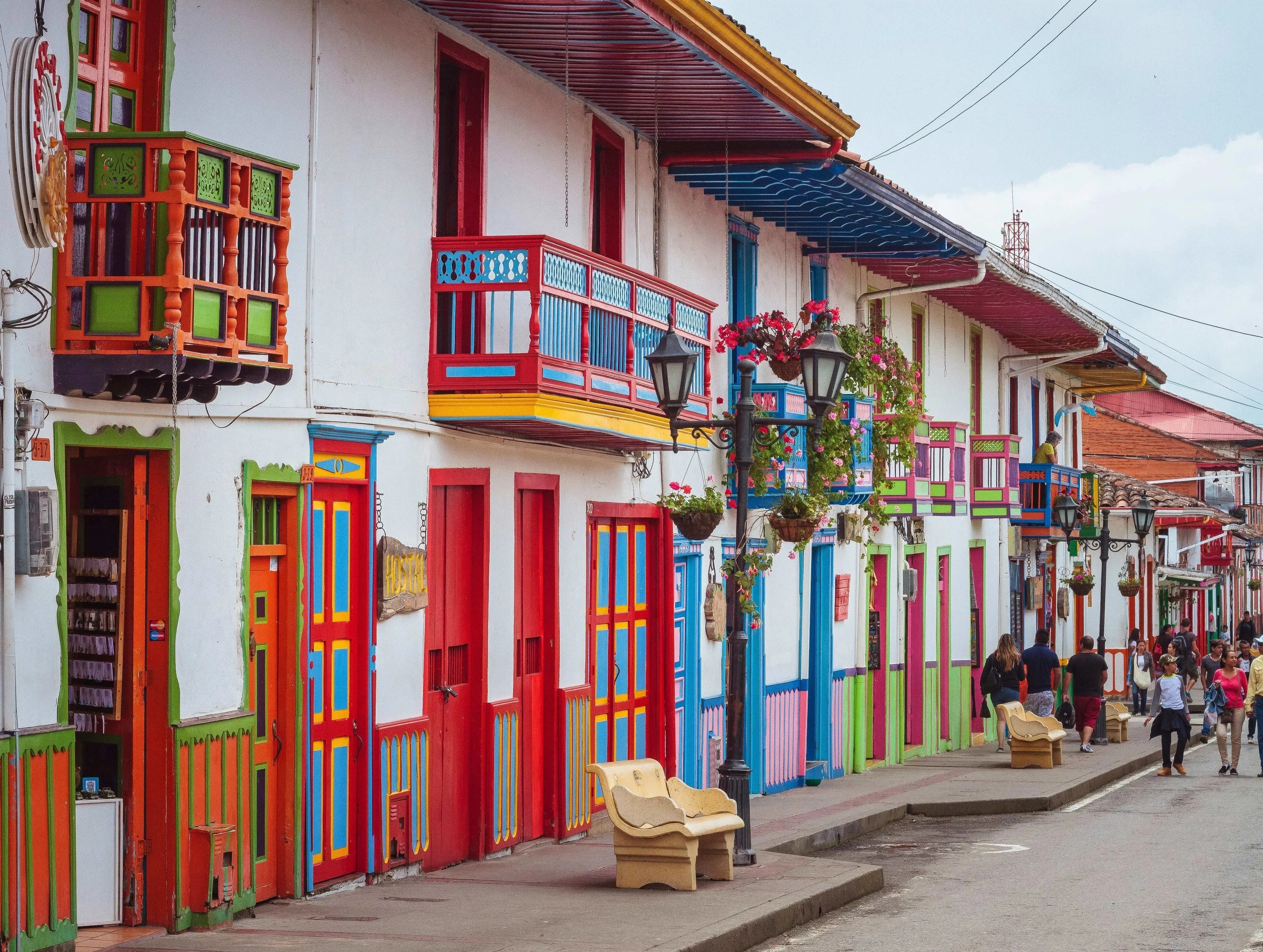 What to do in the Coffee Region?
The Colombian Coffee Region has become the most iconic image of Colombia before the world. Its inhabitants have always been in charge of showing all the travelers who visit it every day, their pride in this beautiful region and its main source, which is the cultivation of coffee, which has been going on since the beginning of the 20th century.
One of the main reasons to visit the coffee region, which mainly includes the sectors of Risaralda, Caldas and Quindío, is to learn about the process of growing, harvesting and processing coffee in the traditional farms of the region.
In this way we recommend the indicated route that you should do when you come, starting with:
Salento: Which is located very close to the Cordillera de los Andes, in a beautiful mountainous environment, which belongs to the province of Quindío, and is one of the most beautiful towns in the Coffee Region .
Filandia: It has become the preferred technical stop for travelers who want to enjoy the Coffee Region, thanks to its beautiful infrastructure that is highly admired.

Pijao: This town is known for being very quiet, which makes it, together with its great beauty, a beautiful place to visit.

Córdoba: Located in a unique natural environment, making a stop to explore its main square and some of the adjacent streets ensures a unique experience.
Like these you will find many more places and tourist sites which you cannot miss; I am sure that you will live a great experience and enjoy the magnificent view in this region of Colombia.
Read more